INSPIRED BY THE AJI PANCA CHILLI,
WHICH WHEN DRIED IN THE ANDEAN SUN,
CHANGES COLOUR FROM BRIGHT RED TO BLACK.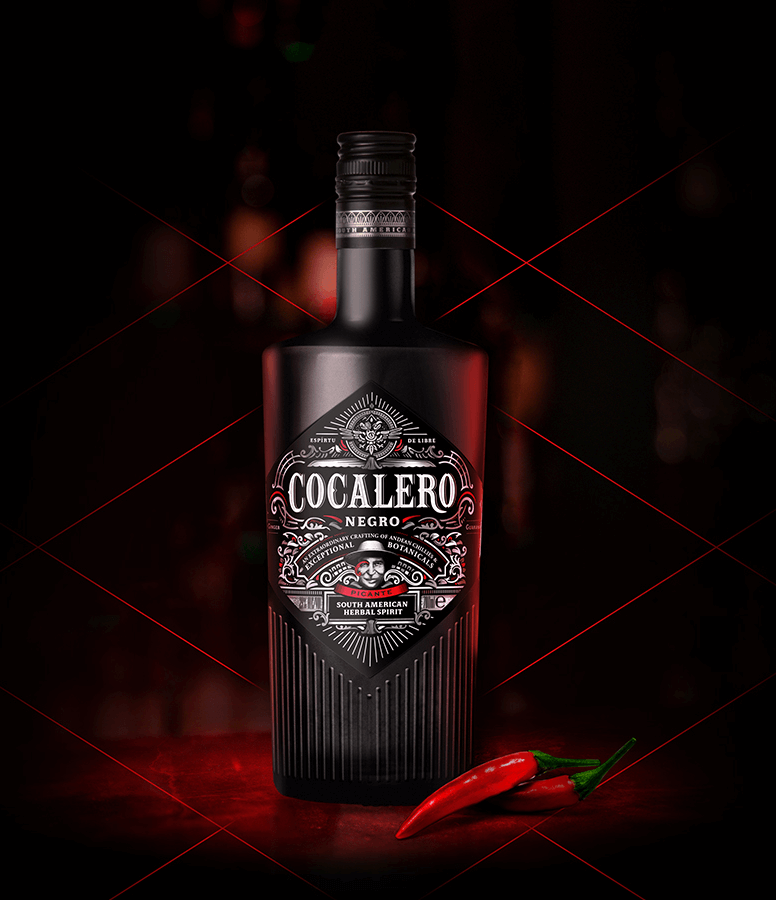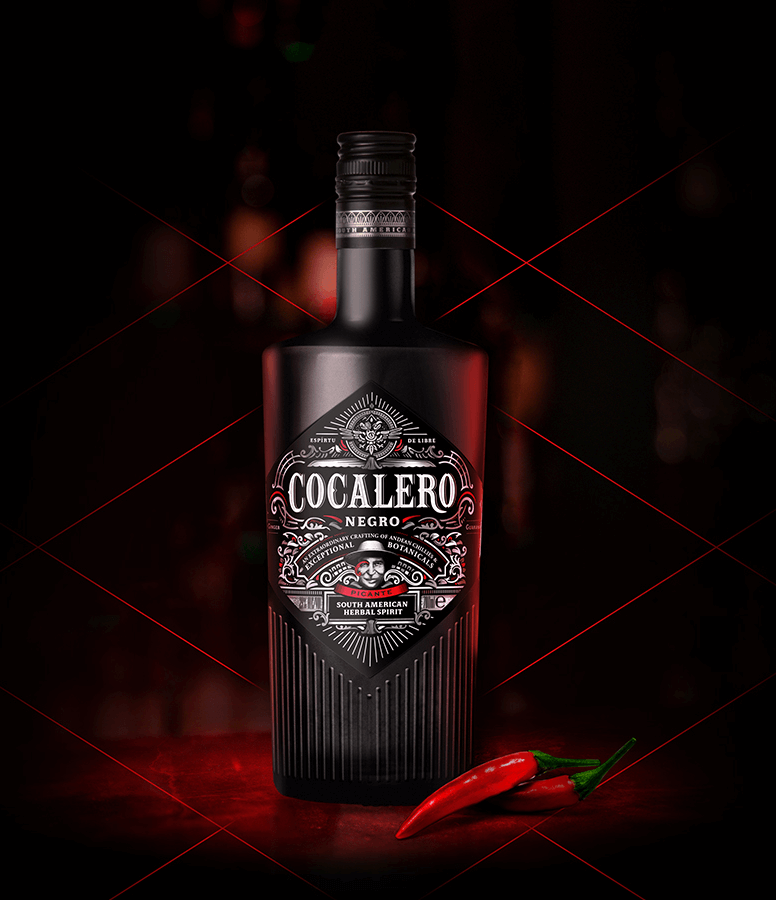 A fiery
crafting of
chillies and
botanicals

Aji Panca Pepper
Aji Panca is the second most common pepper in Peru, and is grown near the coast.

Guarana
Used in sweetened or carbonated soft drinks and energy drinks, an ingredient of herbal teas.

Locoto Pepper
Grows at higher elevations than other species, and cannot survive the tropical heat in the lowlands.

Orange Peel
Creates a bitter, tangy taste to counteract the sharp pepper notes.
Inspired by the aji panca chilli, which when dried in the andean sun, changes colour from bright red to black.
a unique crafting of botanicals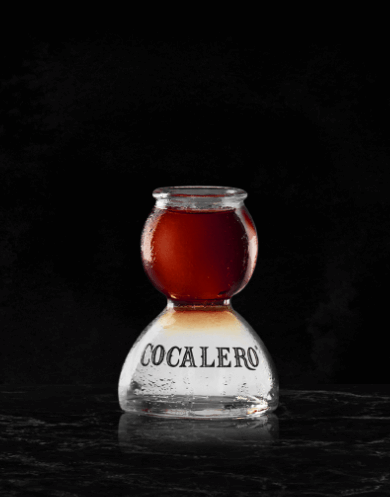 Using our signature glass,
layer Cocalero Negro over
ginger beer.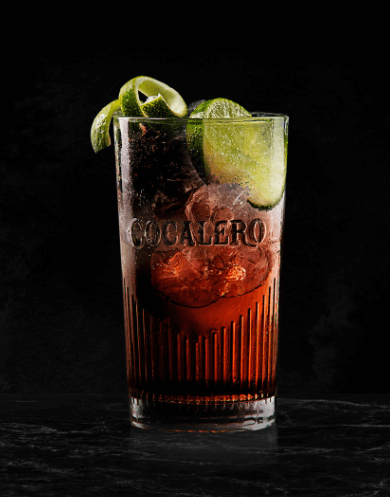 Serve over ice in a highball glass
topped up with cola and finished
with a slice of lime.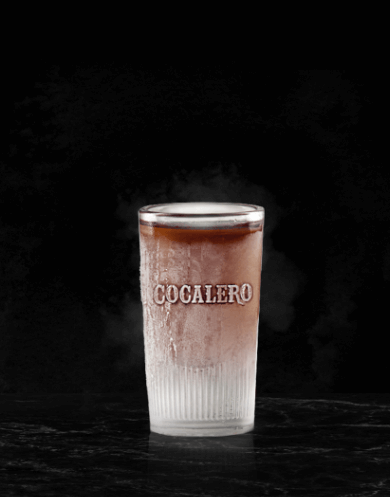 Keep it simple with a shot
served at sub zero.